accelerate your business digital transformation
Your Gateway to Microsoft Technologies: 1CSR
For years, 1CSR has been at the forefront of empowering organizations to harness the full potential of transformative Microsoft technologies. Our comprehensive suite of services, solutions, and products has enabled businesses to build modern workplaces, embrace future-focused solutions, enhance teamwork, democratize development, glean data-driven insights, boost productivity, and achieve cloud success.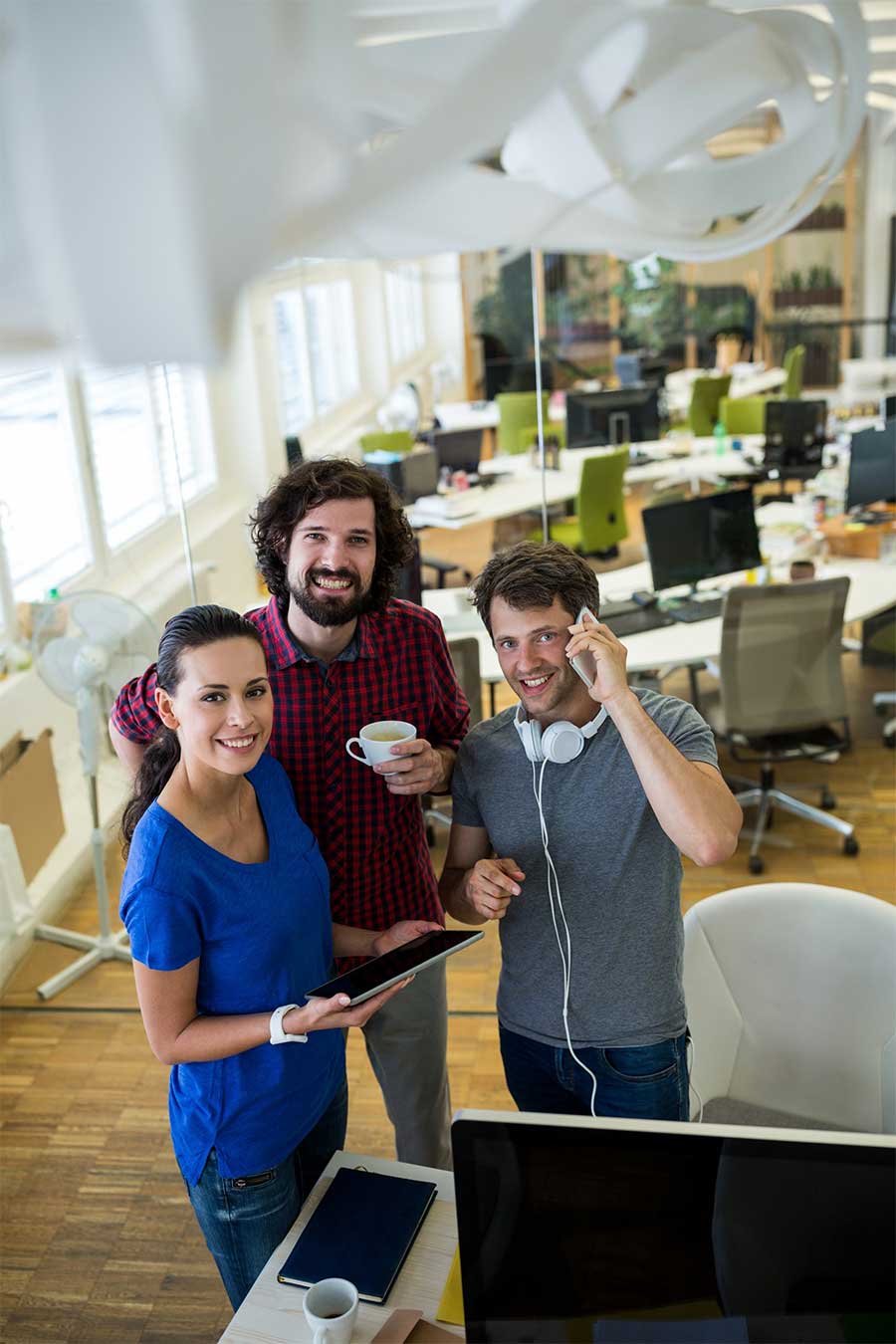 At 1CSR, we're committed to unlocking the transformative power of Microsoft technologies for your organization's success. Let's embark on this journey together.
Empowering Productivity with Microsoft 365
1CSR brings the power of the cloud to enhance business productivity. Our tailored services and solutions not only align with your organization's unique needs but also drive significant improvements. We facilitate the creation and maintenance of cost-efficient, secure, and dynamic workplaces. Our holistic transformation and managed services usher in a new era of cloud-based productivity.

Supercharge Collaboration with Microsoft SharePoint
Microsoft SharePoint empowers organizations to seamlessly share and manage content and applications, fostering teamwork and efficient information retrieval. Even in remote work scenarios, our SharePoint solutions facilitate flawless collaboration and communication across your organization.
Enhancing Team Collaboration with Microsoft Teams
Transform your organization's teamwork with Microsoft Teams. As experts with over two decades of experience in Microsoft technologies, we create a digital workspace that integrates people, content, and devices. Whether you're adopting Teams for the first time or exploring custom integrations, 1CSR guarantees a revolution in how your organization communicates and collaborates.
Realize the Full Potential of Microsoft Azure
1CSR has been a trusted partner in enabling organizations across diverse industries to harness the capabilities of Microsoft Azure. Our services encompass migration, security, and optimization of your cloud infrastructure. We drive innovation, scalability, data-driven decision-making, and automation through various Azure products, propelling your business to new heights.
Empower Innovation with Microsoft Power Platform
In today's rapidly evolving technological landscape, organizational agility and innovation are paramount. Microsoft Power Platform empowers end-users and IT customers alike to drive innovation while reducing IT workloads. Our partnership with Microsoft as a Gold Partner and Power Platform Partner has enabled businesses of all sizes, including global Fortune 100 enterprises, to achieve ambitious business goals through Power Platform-based services.
Deliver Exceptional Employee Experiences with Microsoft Viva
Creating positive employee experiences is essential for any organization's success. Microsoft Viva, an employee experience platform, empowers teams and individuals with effective communication, knowledge sharing, learning resources, and insights within their daily work. 1CSR is uniquely positioned to assist organizations with Microsoft Viva Readiness Assessment, integration with Teams, and ongoing support to transform employee experiences and drive productivity gains.
Unleash Data Potential with Microsoft Analytics & AI
In the age of data, organizations grapple with processing vast and varied datasets. Microsoft's analytics and AI technologies address this challenge head-on. 1CSR leverages Azure Machine Learning, Power Platform, and SQL-based data platforms to turn data into actionable insights. Our expertise with Azure and Power BI transforms decision-making and fuels business growth. Let us help you harness the full potential of your Microsoft data, accelerate automation, and maximize AI benefits.
Secure Your Future with Microsoft Security
The future demands seamless security, and Microsoft's Cloud and Analytics-powered security solutions provide just that. 1CSR ensures your organization stays protected from threats and attacks with Microsoft's comprehensive security features. Covering threat protection, identity and access management, security management, and information protection, our solutions safeguard your employees, customers, data, and infrastructure. Innovate confidently with 1CSR's security expertise.
Forge a Resilient Digital Future: Partner with Us
Equip your organization with the insights needed to make informed decisions and navigate business transformation confidently.